Join us for our annual trip to Roatan Honduras. This eight-day, seven-night trip offers the unique opportunity to explore some of the best diving in the Caribbean!
Dates:
June 16-23, 2018
June 23-30, 2018
July 7-14, 2018
July 14-21, 2018


Cost: $2695 Adults / $2495 Student
Package Includes:
Seven nights, eight days lodging at Anthony's Key Resort
Breakfast, lunch, and dinner each day
Three boat dives per day
Unlimited shore diving
And More


Option to add on dolphin activities!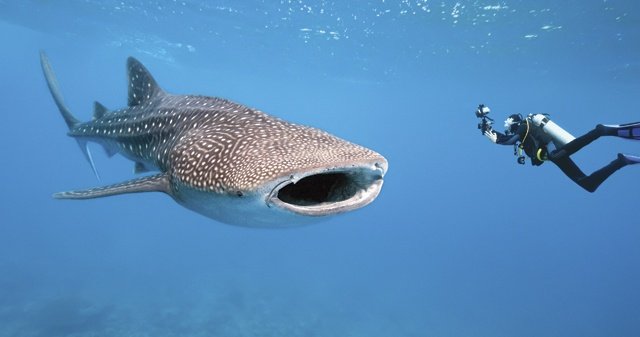 About

At the turn of the century, snapper and grouper fishermen named these productive fishing banks the "Flower Gardens" after the brightly colored sponges, plants, and other marine life they snagged and brought to the surface. The Flower Garden Banks, which are large natural salt domes, are a National Marine Sanctuary and lie about 115 miles off the Texas/Louisiana coast. The East and West Flower Garden Banks are the northernmost living coral reefs on the continental shelf of the United States and were designated a National Marine Sanctuary in 1992, with Stetson Bank (30 miles northwest of the West Flower Garden Bank) being added in 1996. The coral reefs protected within the sanctuary boundaries are in excellent condition when compared with reefs worldwide and offer a colorful and rich diversity of fishes, sponges and hard corals. Typically seen are whale sharks, hammerhead sharks, manta rays, and massive coral head. Water temperatures at the Flower Gardens generally range from 68-85 degrees, and depths at the reef caps range from 55-160 feet.
Diver's Destination will experience the Flower Garden Banks aboard the M/V Fling live-aboard dive vessel. Our two and three day sport trips will provide you with excellent dive opportunities in one of the world's most pristine coral reefs. Our 2-day trip allows for potentially 7 dives and our 3-day trip can include up to 11 dives!
Click here for the M/V Fling's FAQ
Trip Dates and Cost
July 1-4, 2018; Trip Cost $685; Air Tanks included, but add $90 for Nitrox
Or
August 15-17, 2018; Trip Cost $535; Air Tanks included, but add $65 for Nitrox

What to Bring
The M/V Fling is a fully equipped live-aboard dive vessel and includes all meals. Tanks are included, but you must bring your own weights! Please review the M/V Fling's FAQs here:
Click here for the M/V Fling's FAQ
Location and Itinerary
The boat boards promptly at 7:30 pm the evening prior to the trip date, so you must arrive no later than 7:00 pm to unload your gear and get ready to board. Return to the dock is usually between 5:00 pm and 6:00 pm on the last trip day.
Fling Charters Dock
702 West Second Street
Freeport, TX 77541
Join us October 20th, 2018
for the annual
Halloween Fiesta in Cozumel

Departs 10/20/2018
Returns 10/24/2018

Diver Double Occupancy $1725.00
Diver Single Occupancy $2050.00
Non-Diver Double $1525.00
Other options available upon request
Call 337-981-DIVE (3483)

$500.00 deposit holds your spot
Register before June 1st and save $100.00
Panama City Beach, Florida
Diver's Destination runs trips monthly to Panama City Beach, Florida for certification dives. Anyone already certified or looking to get certified, is welcome to come! On these trips you will be able to get all of your certification dives done while exploring some of Panama's best dive sites! The student price includes Boat fees and Certification/Instructor fee as well as certification card. You will need to come by the dive store to pick up your rental gear before the trip.


Cost:
Student: $450 includes Boat fees and Certification/Instructor fees
Certified Diver: $300
Options:
$260 Hotel for two nights, three days (based on double occupancy) $130/pp
$30-Rental BC
$30-Regulator
$40-Wetsuit
$40-Tanks
2018 Dates:
May 18 - May 20
June 29 - July 01
July 27 - July 29
August 31 - September 2
September 14 - September 16
October 26 - October 28

Diver's Destination offers chartered boat trips to the Gulf of Mexico. Our 36 foot, custom built, dive boat has a fully functional galley, head with shower, and air conditioned/heated cabin. The Sierra, is docked in Intracoastal, Louisiana, just 45 minutes outside of Lafayette. Our trips depart the docks between 9:00pm and 11:00pm Friday and returning around 6 pm the next day. You can line-fish, spearfish - freediving or scuba diving, or observe the fascinating species that call the offshore rigs home. The day-trips can accommodate 6 people for a 3 tank dive.



Cost:
Per diver $300
Whole boat charter $1800

2018 dates:

May 26, 2018
June 9, 2018
July 14, 2018
August 4, 2018
August 25, 2018
September 8, 2018
September 22, 2018
October 6, 2018
October 20, 2018

Before leaving for you exciting vacation with Diver's Destination, please consider the following:
Scuba Diving Insurance
Diver Alert Network (DAN) provides scuba diving medical insurance for divers incase an incident occurs. Many normal health insurance pans do not cover diving related incidents, which can be quite expensive. In the unlikely event that an incident occurs, DAN provides an abundance of assistance and benefits for members. We strongly recommend purchasing the package of your choice for all who are diving with MBRC.
Click here
to visit their website to view their insurance packages.


Travel Insurance:



Travel insurance is important for any trip, including your trip with Diver's Destination. In case of an emergency, illness, lost luggage, or other trip interferences, travel insurance will insure you do not lose the entirety of the investment in the trip. Diver's Destination uses CSA Travel Insurance and travelers with Diver's Destination receive a reduced rate.


Click here

to purchase CSA Travel Insurance. Enter this producer code to receive a reduced rate:

82635027.